SPA
From the majestic heights of Mt. Fuji to the deep pulse of the earth,
From the sound of the wind whipping across the lake to the fresh fragrance of the forest,
From the pure sunlight filtering through the trees to the shade of their great bows,
A place for admiring any of the four seasons in luxurious comfort.
Feel the blessings of nature,
Surrender your body to the breath of the forest,
Wrap yourself in the essence of comfort
As the great outdoors thrill all of your senses.
"Spa by sisley" – blessed by the forest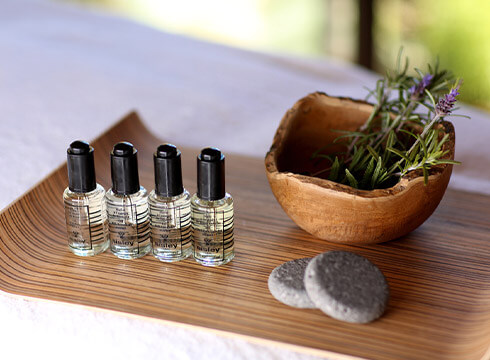 "Spa by sisley" in one of the most prestigious hotels in the world
At the Spa by sisley, we focus on the state of mind and body of each of our guests.
Through the benefits from plants and methods based on traditional rituals from around the world, our all-hand treatment method restores health and vitality.
We offer personal and customized treatments through our highly skilled specialists.
Let yourself be transported from the ordinary, through a luxurious voyage to a sensorial world, with our heart-warming hospitality.
COURSE
Treatment Menu
FACIAL COURSE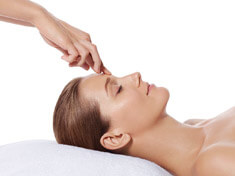 THE PHYTO-AROMATIC FACIALS
A basic treatment that ensures a sensorial journey to the world of Sisley. Enjoy the veil of aroma progressively drifting throughout the treatment, a personal touch and rhythm, immersing in the benefits of plant extracts.
The Expert
60minutes ¥19,000
Hydrating
For dehydrated dry skin
Radiance
For luminous, toned, radiant skin
Restorative
For sensitive and delicate skin
Purifying
For combination to oily skin with dilated pores and acne skin
Comfort
Extreme
For dry and dehydrated skin
For men
For all skin types. focusing on men's facial specific needs
The Aging-Care※ (including hand or foot massage) 90minutes ¥29,000
A treatment focusing on the complex signs of aging, promoting the revival of the skin A massage with abundant use of the
aging care※cream, leaving the skin firm and toned. This ultimate luxury treatment will free your mind a y from the inner depth
Sisleÿa
normal
For dull and fatigued skin
Sisleÿa Dry
to very Dry
For dry and wrinkled skin
Hydra Global
Intensive
Hydrating
For dehydrated and dry skin with signs of skin aging
※Care in accordance to your age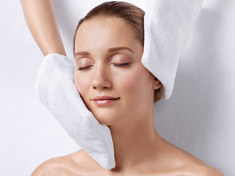 THE ESSENTIAL SPA FACIALS
(including hand or foot massage)
A treatment with natural stones and benefits from plants. easing your tension and fatigue and delivering radiance and joy to your skin. A synergy of deep healing with warm stones, aromatherapy, unique hand technique bringing about harmony to skin and mind. Leading you to a lustrous and sublime beauty
Brightening
90minutes ¥29,000
Treatment with use of the brightening care series,
"Phyto- Blanc", focusing on UV damaged skin care and aging signs for a brighter and Comfort Extreme.
Replumping Youth Facial With Rose
90minutes ¥32,000
A timeless experience offering an exceptional feeling of well-being.
A true beauty rendez-vous,
deliciously and naturally rose-scented, this gentle and pleasant journey relaxes the face, softens features and reveals the skin's radiance. The complexion is fresher, the skin is toned and signs of fatigue and age are smoothed away.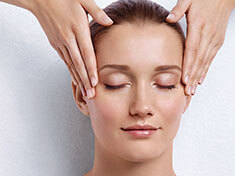 THE PHYTO-AROMATIC SUPREMYA FACIALS
This treatment includes the use of the Sisley signature Supreme Anti-Aging※kin Care "Supremÿa",
with a muscle grabbing massage technique resulting in a highly effective ft-up and firming effect.
Designed to fight gravity, daily stress and withering skin bringing ultimate joy for the skin, for tomorrow's prideful skin.

The Muscular Massage
60minutes ¥33,000 / 90minutes ¥38,000
A unique massage technique in lifting-up the muscles.
Leaving skin smooth and rosy with a toned and sharp impression.
The effects of this treatment will even surprise you the next day.
(※A hand or foot massage is inclusive in the 90 min treatment)
BODY COURSE
THE PLEASURES BODY TREATMENT
60minutes ¥19,000
A body massage with deep Shiatsu pressure and long strokes, easing the body's tension through a dynamic and rhythmical touch, relieving stress from mind and body. An immediate refreshing effect leading you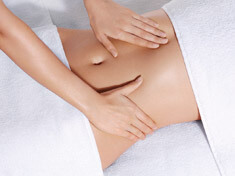 THE PHYTO-AROMATIC BODY TREATMENTS
A unique treatment that combines traditional massage rituals throughout the world and the power of aromatherapy to reunify the body and mind. Including a facial massage with use of the anti-aging care※cream, caring for the whole body and reviving the senses and regenerating the body and mind.
The Relaxing (with facial treatment)
90minutes ¥25,000
A treatment starting form Reiki (universal life energy) to the meridian followed by a pressure massage technique enveloping the entire body with long and flowing stokes loosening the stiffness from the heel the way to the back.
PLEASURES CUSTOMIZE
100 mins ¥35,000〜
Wishing to respond to further pursuits of ultimate beauty and vitality. This haute-couture treatment is formulated, treating the face, body and mind as whole, for the pursuit in acquiring sublime beauty and reaching pure bliss of mind and body. (Body, Facial massage, Hot Stone etc.)
A pampering treatment with luxurious benefits specifically for you, bringing out the joy and drive towards beauty for your next step.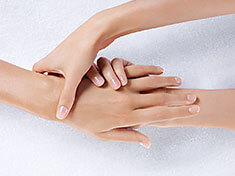 THE SPECIAL BODY TREATMENTS
The Foot Treatment
(with scalp massage) 45 mins ¥12,000
Following a warm foot bath with volcanic rocks from Mt. Fuji, ensconced in pleasing fragrance that awakens your five senses, this thorough massage will beautifully tone your foot lines.
It will relieve foot fatigue, calf swelling and chills.
Follow this up with a scalp massage combining pressure and relaxation that will provide care for your head and hair.
The Hand Treatment
(with scalp massage) 45 mins ¥12,000
Following a warm foot bath with volcanic rocks from Mt. Fuji, ensconced in pleasing fragrance that awakens your five senses, this thorough massage will beautifully tone your fingers and hand skin.
It will relax your joints and restore supple, graceful palms.
Follow this up with a scalp massage combining pressure and relaxation that will provide care for your head and hair.
INFORMATION
Guideline
Our estheticians visit your room to offer this spa's treatments. Furniture may need to be moved in some cases.
If you have made an advance reservation, we may visit your room ahead of the treatment to set up the bed.
Please note that if guests are late for the reservation, depending on availability, we may suggest a change of treatment or shortening the length of treatment.
We highly recommend advanced reservations for treatments, for we may not meet your requests due to booking availability.
We only recommend Facial Treatments for pregnant guests.
Guests with infections or serious illnesses are not permitted.
We kindly ask for your cooperation in using mobile phones during the spa.
Spa is available from 16 years old.
Treatment is not available to individual men.
Although dependent on the type of room, reservations are in principle one person per room. In the case of two people, one will need to wait until the other is finished.
Inappropriate remarks or behavior during treatment will result in immediate termination of the treatment and possibly the guest's stay.
Please notify us for any rescheduling or cancellations at least a day prior to the reservation.
A 50% cancellation fee is charged for any cancellation on the day.
All listed prices include tax and service charges.